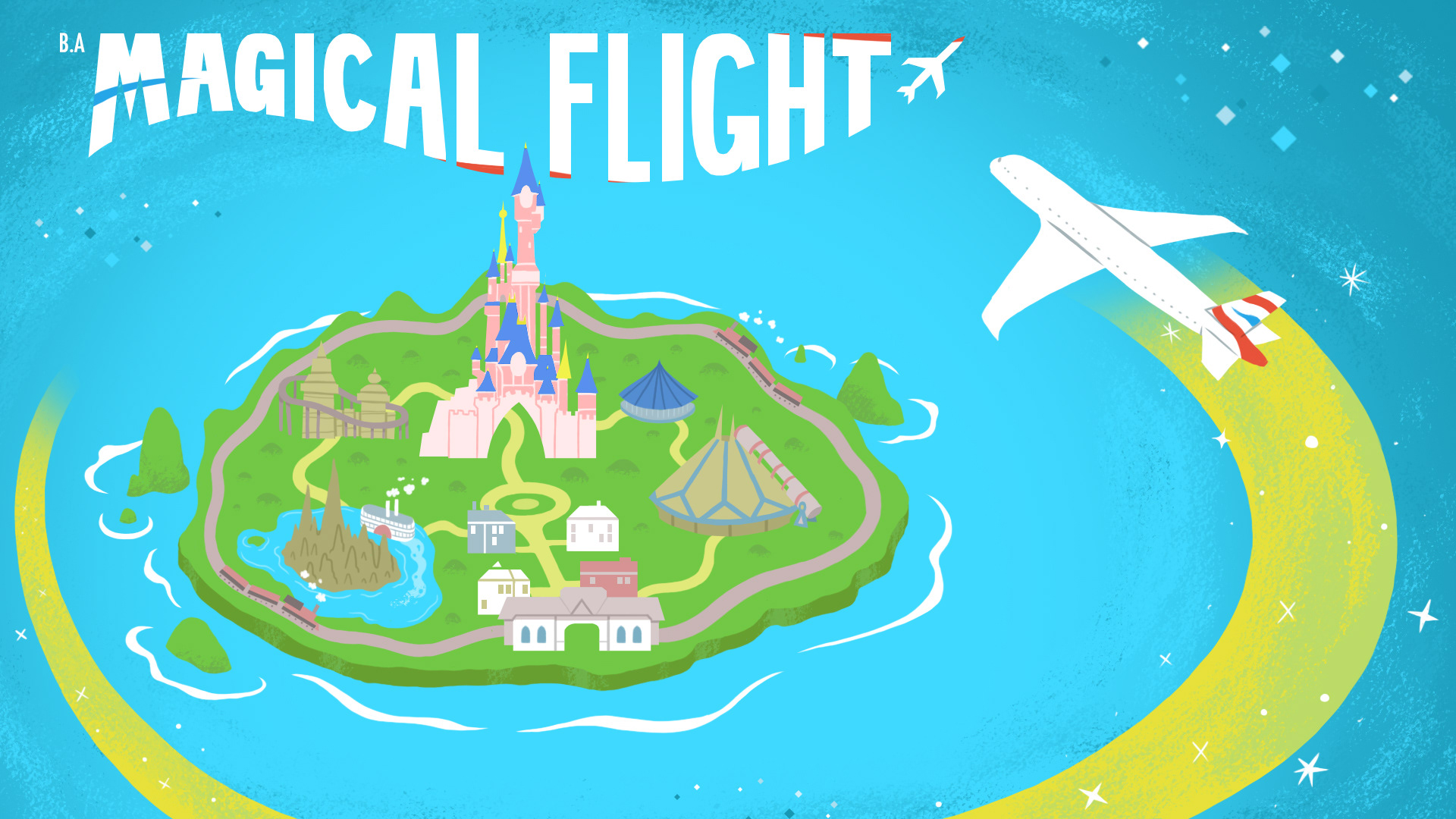 'B.A Magical Flight' is part of a series of posters I designed for The Walt Disney Company. The Magical Flight is put on by British Airways who fly deserving children, parents and carers to Disneyland Paris.

The above image was one of the concepts I submitted to the client. I took inspiration from old posters of Disney's Peter Pan in which Peter flies around Neverland. I wanted to create the same sense of traveling somewhere magical, viewed through a retro lense.

Below are other variations of the poster, in different styles for the client to choose from. The bottom image is the final chosen poster.