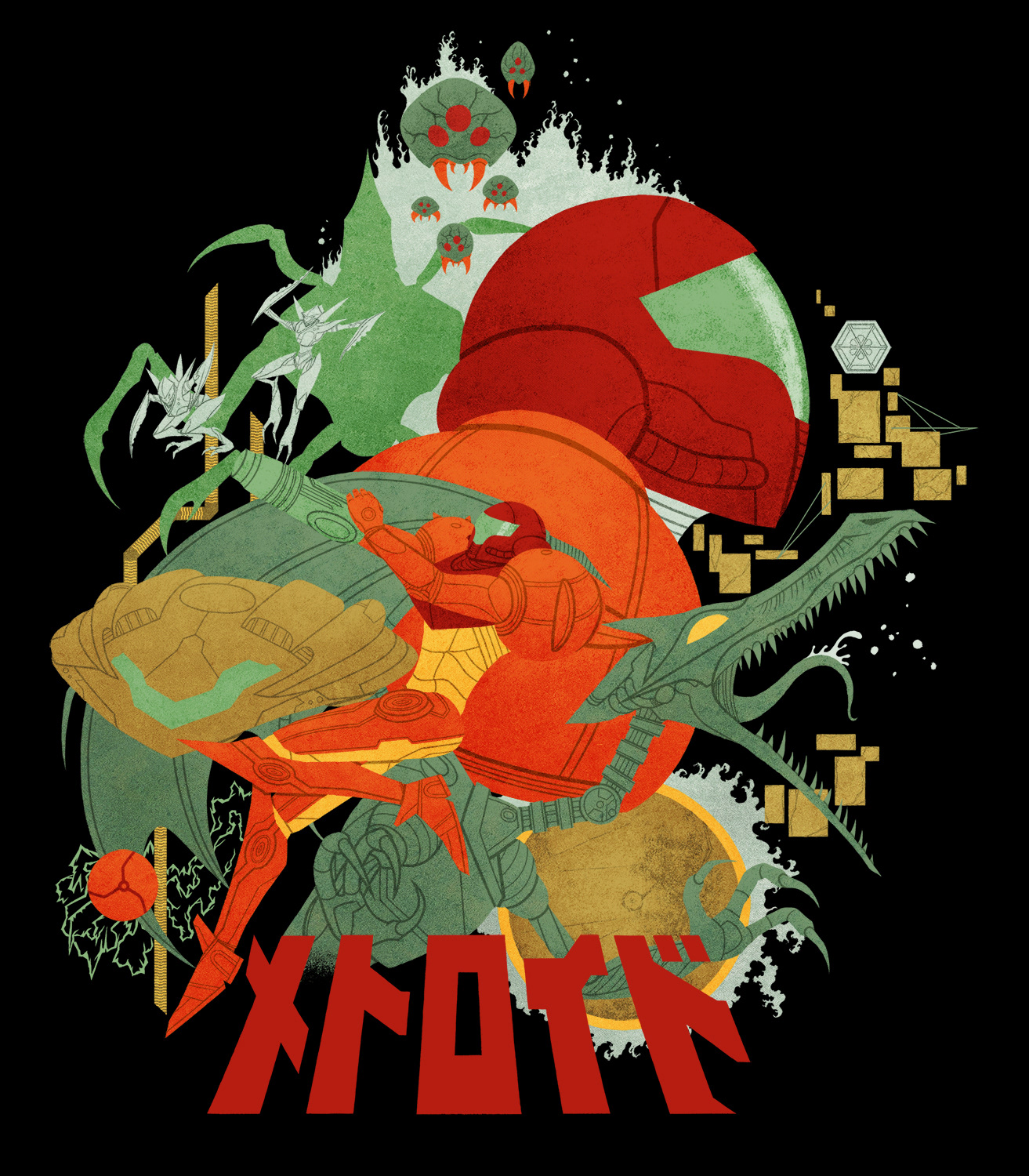 'Metroid' design for my Threadless artist store Feelbadnow.

The design is available as a print or on apparel at www.feelbadnow.threadless.com
Metroid is one of my favourite video game series, and I wanted to honour it with a retro, pulpy kind of illustration. I looked at a lot of 60's film posters for reference, and deliberately stuck closely to protagonist Samus Aran's colour scheme throughout the whole piece. I wanted to create something that could almost be a movie poster in its own right, but also work on apparel (as seen below).